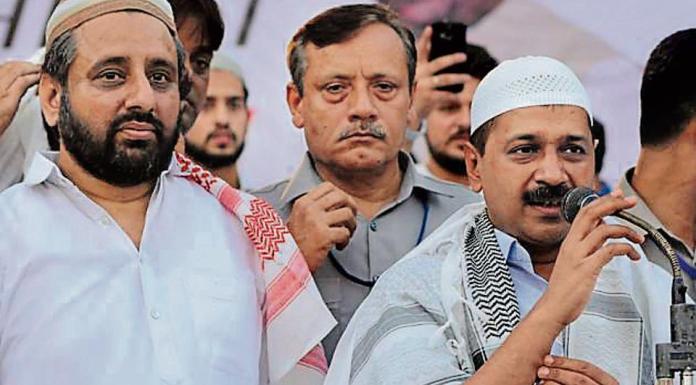 Photo courtesy: opindia
AAP legislator Amanatullah Khan, an incriminated in Delhi Chief Secretary assault case, has yet again stoked controversy as he not only sought votes on the substratum of religion, which is a infringement under the Representation of the People Act but withal equated the election process to 'Ramzan', to further polarise and communalise the general elections.
In a homogeneous communal incitement, Firhad Hakim, senior TMC leader and Kolkata Mayor, has claimed that seven-phase elections in Uttar Pradesh, Bihar and West Bengal will be tough for Muslim voters as they observe 'Roza' ahead of Ramzan festival. He further integrated that BJP did not optate minorities to cast their votes. "But we aren't worried. People are committed to 'BJP hatao-desh bachao'," verbally expressed Hakim.
The controversial Delhi legislator tweeted a communal post after the Election Commission promulgated the dates of the 2019 Lok Sabha elections. In his post, Amanatullah Khan verbally expressed that May 12, the date on which Delhi will be going for polls, will be celebrated as 'Ramzan' and cautioned Muslims of availing BJP to victoriously triumph, if they do not vote in immensely colossal numbers.
Source: opindia
11 Mar 2019
Bhavya Bhandari
Recommended for you