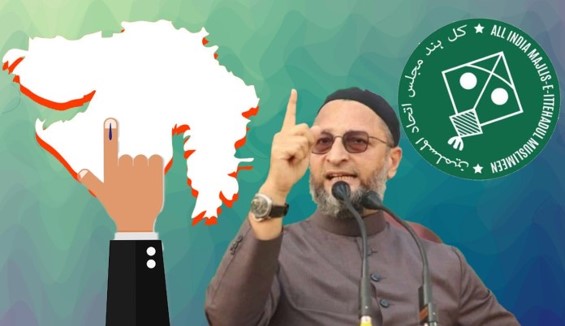 Photo courtesy: OpIndia
The 2022 Gujarat assembly elections have been different in many ways. This is for the first time that a third party other than the BJP and Congress has played an effective role in the Gujarat assembly elections. This time in Gujarat, there was a power struggle between the BJP, Congress, and the Aam Aadmi Party. And in 14 seats, AIMIM also tried its luck.
AIMIM had fielded candidates in 14 seats in Gujarat where Muslim voters are in a sizeable majority. Most of these seats are traditionally called strongholds of Congress.
Read more at: https://www.opindia.com/2022/12/asaduddin-owaisis-aimim-fails-to-make-any-mark-in-gujarat-polls/
Recommended for you