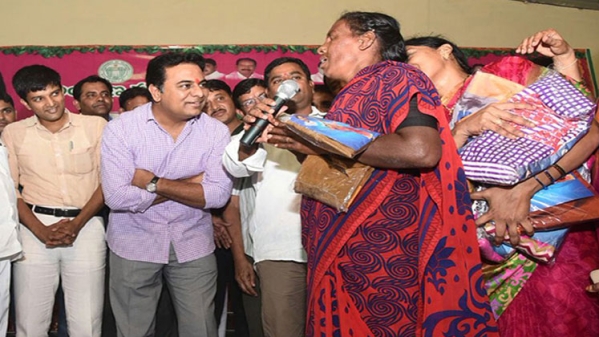 Photo courtesy: Sakshi Post
One crore of Bathukamma sarees has been declared to be distributed to women in Telangana by 15th September. Weavers were suffering from crisis including hand loom and textile sectors. In order to increase the scope of earning in present meeting held in Sircilla the government are taking steps.
900 crore orders has been given to weavers of Sircilla in last three years. Eight months employment with salary of 7k-8k including earning through the orders of Bathukamma sarees to 20k. This is a procedure to increase popularity in handlooms and textile, by distribution of sarees to women in Telangana.
Source: Sakshi Post
Recommended for you