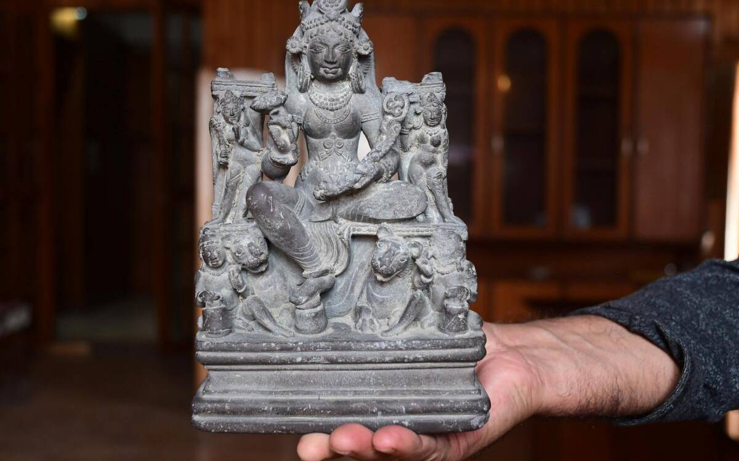 Photo courtesy: Edustatus
A 1,200 year old idol of Goddess Durga has been found in Budgam district of Jammu and Kashmir. The information was shared by police and a beautiful statue carved out of black stone has been found. Information on this is known from the reports. This ancient sculpture has been recovered from the Khan Sahab area of ​​Budgam district.
.
Reaf more at: https://www.edustatus.in/1200-year-old-black-stone-idol-found-in-jammu-and-kashmir/
.
Recommended for you