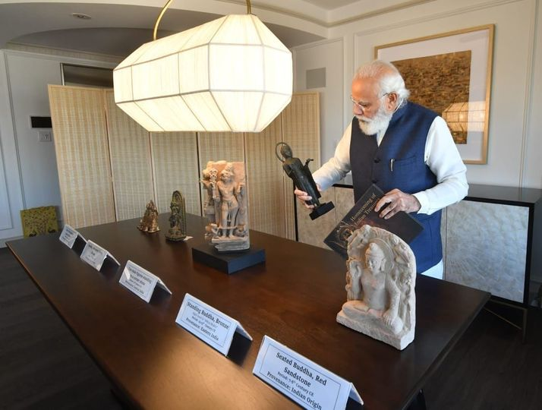 Photo courtesy: Indianexpress
As many as 157 artefacts and antiquities were handed over by the United States during Prime Minister Narendra Modi's visit to the country.
The list has a diverse set of items — a 1.5-metre bas-relief panel of Revanta in sandstone made in the 10th century, an 8.5 cm tall bronze Nataraj figure from the 12th century, 56 terracotta pieces, several bronze figurines and copper objects, among others.
.
Read more at: https://indianexpress.com/article/india/modi-artefacts-antiquities-us-7534516/
.
Recommended for you