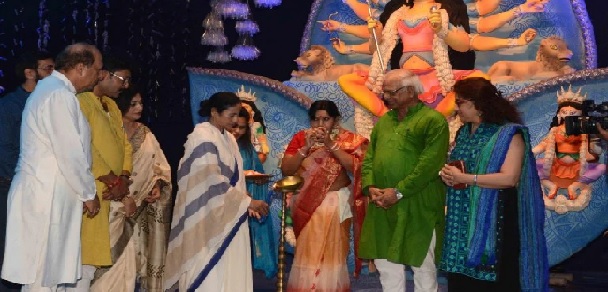 Photo courtesy: India Today
Durga Puja, the religious festivals for the Bengalis that rings the bells, begins from 4th October, West Bengal . The government of West Bengal has brought in seasonal bonanza for the Puja clubs and authorities. 25 percent of waiver has been announced for the electricity bills decoration lights in the Puja Pandals, for Durga Puja in West Bengal.
The financial aid for the Durga Puja in Westbengal has been increased to Rs 25,000 from Rs 10,000 for the authorities and puja communities.
Source:India Today
Recommended for you