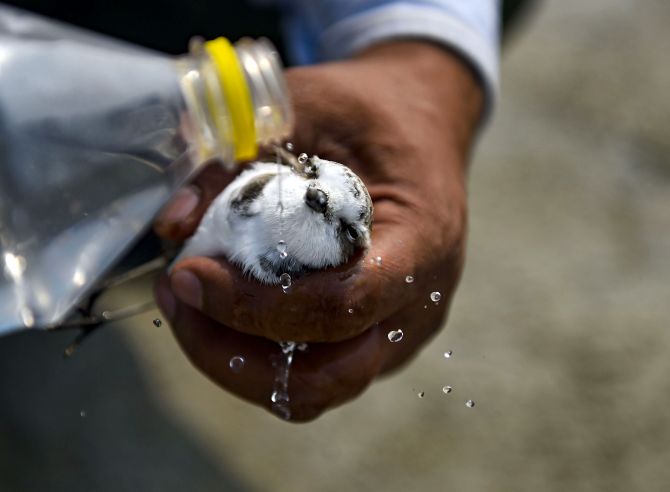 Photo courtesy: Rediff mail
About 28 species of migratory bird were found dead while the workers were repairing the boundary walls of the Sambhar Lake. It is the second incident in the state, in which last Thursday 37 demoiselle cranes were found dead in Jodhpur Khinchan area.
It was suspected to be bird flu but usually more than 80 % are affected by flu attacks but later they found that the symptoms were paralysis before dead which means excess salt in water stated Prasad. Operations are carried out to relief the affected migratory birds from the Sambhar lake, Rajasthan.
Source:Rediffmail
Recommended for you