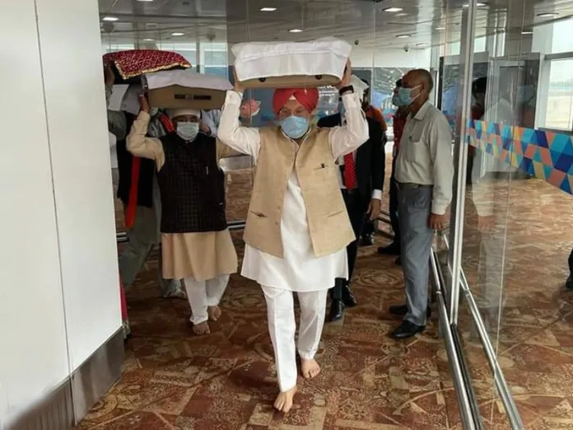 Photo courtesy: OpIndia
As India evacuated hundreds of people, including Afghan Hindus and Sikhs, three copies of Guru Granth Sahib were also flown out of Kabul and reached India. Union Minister Hardeep Singh Puri carried one on his head at the Delhi airport.
There are several protocols that Sikhs follow while taking care of Shri Guru Granth Sahib. As per the rules set by the spiritual leaders of Sikhism, Shri Guru Granth Sahib Ji should not be left behind alone if the caretakers are shifting to another place. In such a case, the Swaroop must be either taken by caretakers with them or shifted to a nearby Gurudwara.
.
Read more at: https://www.opindia.com/2021/08/afghan-sikhs-three-hand-written-swaroops-shri-guru-granth-sahib-all-you-need-to-know/
.
Recommended for you