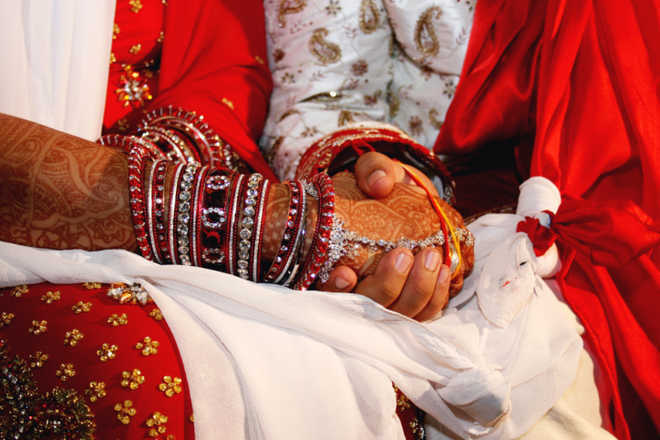 Photo courtesy: Tribuneindia
A father, in this case, Shri Surender Nath Singh, a former MLA is deeply concerned that his only daughter is in a physical relationship with some outside his community and religion, muslim in this case. Which father would not be concerned about the well being of their children, especially daughters and that too in marriage which is a lifetime event. It is all to well known how parents and entire communities use multiple means to stop marriages outside the community.
How is this any different? In this case, the father has accused a Congress MLA Arif Masood to be involved in the Love Jihad. The daughter, 26, has made statements in support of her decision. But we should investigate if there was no pressure on the adjult daughter, so should all accused to ensure there is no foul play. And the father is well within his right to advise his own daughter. Per news reports, the Father said some words – and a
Why is the media getting all excited about this story? As some are parents, would they do anything different. Also per news reports, the Father allegedly said their could be retaliation for Love Jihad and a case has been filed. Let us not overeact. Saying something when one is really upset is not the same as actually following thru. Both the media and the police seem to over reacting, perhaps to please their Congress political bosses.
Source: Tribuneindia
Recommended for you