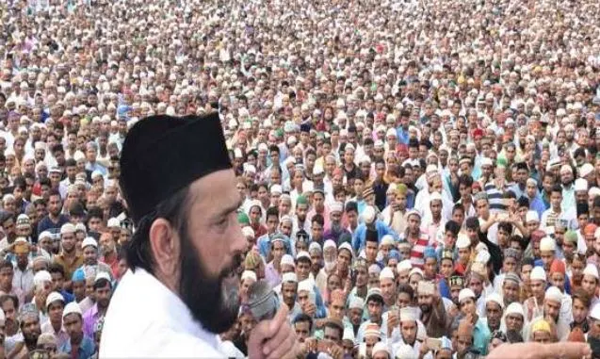 Photo courtesy: Hindu Post
A cleric of an alleged 'minority' religion openly asking the PM of the Hindu homeland, Bharat, to convert to Islam could be expected to create a stir in any normal nation. But then, modern-day India is anything but normal. We are an outlier on the world stage, the only country of its size which is hostile to the religion, civilizational ethos and way of life of its majority population.
On June 19, hate-mongering maulana (Islamic scholar/cleric) Tauqeer Raza held a massive rally in Bareilly, Uttar Pradesh to demand the arrest of former BJP spokesperson Nupur Sharma over her alleged 'blasphemy' against Islam's Prophet. Enough has already been written about how Nupur was made a target for Islamists by Alt News propagandist Md. Zubair, so we won't get into that.
Read more at: https://hindupost.in/dharma-religion/a-maulana-openly-asks-the-pm-and-all-hindus-to-convert-to-islam-desecrates-dharma-and-no-one-talks-about-it/
Recommended for you