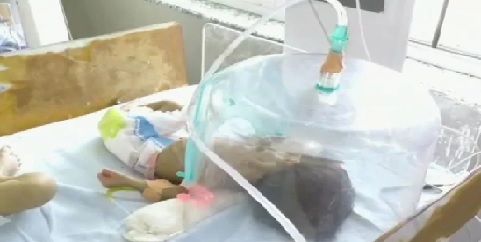 Photo courtesy: NDTV
Puja, Mother who was cremating her child suddenly heard a sound of a new born girl child who was crying. The child was alive inside the pot, the people who were digging the ground immediately called the police.
The child is in ICU, hospital in Bareilly Uttar Pradesh, her condition has improved after admitting in the hospital while had hypothermia. Her name Sita has been given by the hospital staff to the new born girl child, she weigh just 1Kg that is too low, doctor said and she was just three days old who was buried alive a penance for being a girl child. She had to be taken to the hospital without any information of their parents in Bareilly Uttar Pradesh .
Source:NDTV
Recommended for you