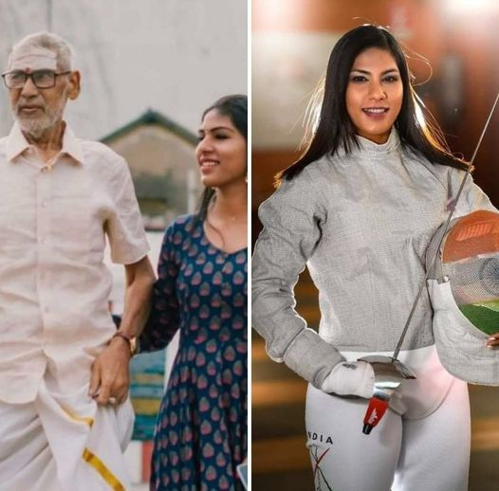 Photo courtesy: Twitter
You gave your best and that is all that counts. Wins and losses are a part of life. India is very proud of your contributions. You are an inspiration for our citizens –PM Modi tweets while consoling Bhavani Devi for saying sorry for losing in the second match at Olympics
Fencing is an expensive sport. Bhavani Devi, daughter of a temple priest, dealt with financial burdens of fencing & considered quitting, but got a scholarship.
She goes to the Olympics, wins her first game & become the First INDIAN Fencing Player to win a Match at Olympics. Later, she lost against world rank 3 Manon Brunet but Bhavani did her best.
.
Read More at: https://twitter.com/narendramodi & https://www.facebook.com/AskAnshul/posts/376809880482191
.
Recommended for you