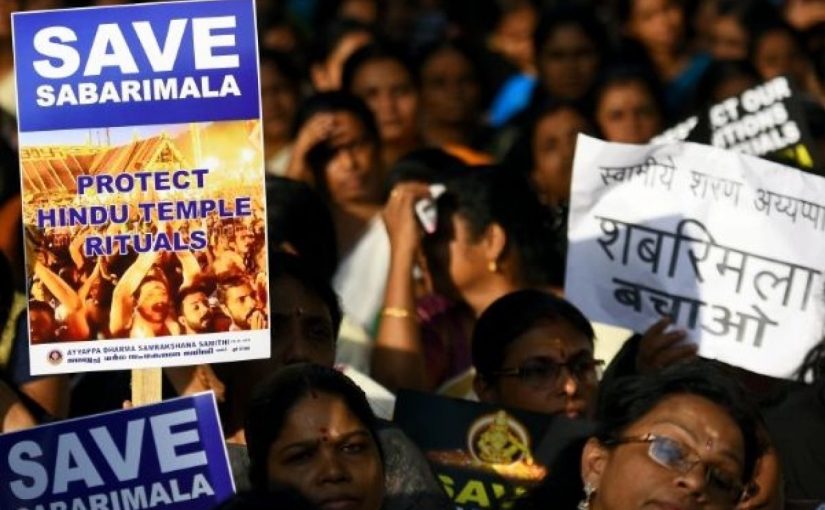 Photo courtesy: Swarajyamag
Arguably, a frivolous PIL was file by a Muslim on behalf of women non-devotees. The Supreme Court of India took this up, which should have been thrown out. A five-judge bench, of which some were not Hindus, heard and passed a majority judgement – some say "landmark, but devotees say a tragic judgement which allows women of all ages, where previously women of menstrual age were not permitted. WHY? BECAUSE THAT IS THE LORD'S WISHES. The judgement overturned hundreds if not thousands year old customs for the Sabarimala Lord Ayappa temple. A review petition was heard by the court after many leisurely months, and after more than 7 months later no decision has emerged.
Instead of passing the judgement, could the Court have taken some more time and heard all points, let the status quo stand and only after full satisfaction passed a judgment? Isn't that what is happening in the Ayodhya case – the case is dragging on for 50+ years? Do we need to have a Muslim aggrieved party to have a more thorough review?
Source:Swarajyamag
Recommended for you