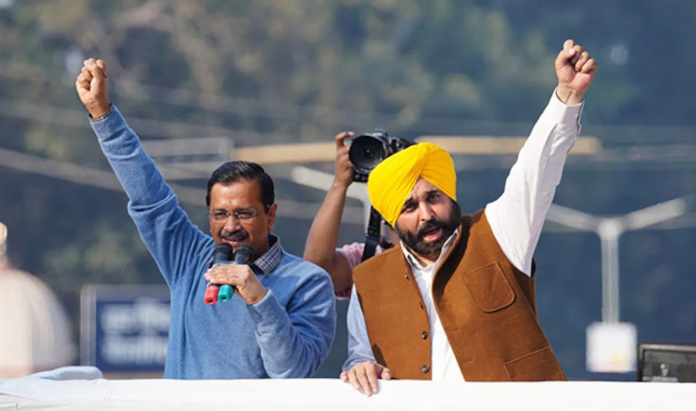 Photo courtesy: Opindia
Soon after the Aam Admi Party recorded a victory over a majority of seats in Punjab, the party announced a mega road show in Amritsar, which will be attended by AAP National convenor and Delhi CM Arvind Kejriwal. As Kejriwal, along with other AAP leaders like Manish Sisodia and Raghav Chadha arrived at Amritsar Airport for the roadshow, Congress leader Alka Lamba alleged that a total of Rs. 2 crore 61 lakh are being spent for the roadshow from government quarters.
.
Read more at:  https://www.opindia.com/2022/03/punjab-govt-to-spend-2-61-crore-on-aap-road-show-oath-taking-ceremony/
.
Recommended for you