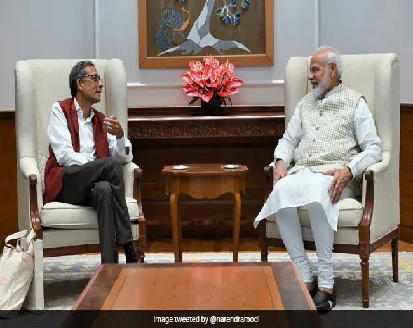 Photo courtesy: NDTV
After meeting PM Modi, the Nobel prize winner has spoken to the media about his first meet to the PM of India. He said that the PM has been watching the Media and also Mr. Banerjee, he has also said that media is trying to trap him to speak against Modi, by cracking a joke.
Abhijit Banerjee also warned about the critical condition of banking crisis that is frightening. He said "The crisis is critical and frightening and we should worry about it. We need some important and aggressive changes,". He also mentioned about the public state banks that should reduce their stake to 50 percent in order to stop interference with the banks.
NDTV
Recommended for you