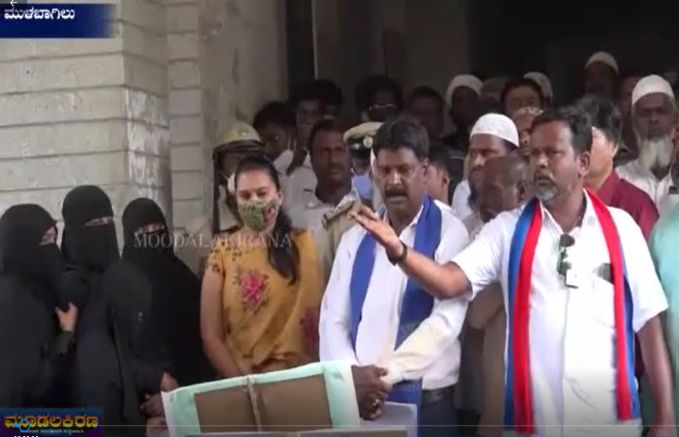 Photo courtesy: Hindupost
Abusing Hindu deities and Dharma has become a regular feature of political discourse in 'secular' Bharat. The recent Hijab row has become yet another opportunity for Hindudveshis to launch an attack on Hindu Dharma. Recently in a 'protest' supporting Hijab organized by SDPI/PFI two apparently Neo-Ambedkarite leaders were seen abusing Maa Saraswati and Brahmadev. The incident took place at Mulabagal in Kolar District.
.
Read more at: https://hindupost.in/news/neo-ambedkarite-abuses-hindu-deities/
.
Recommended for you