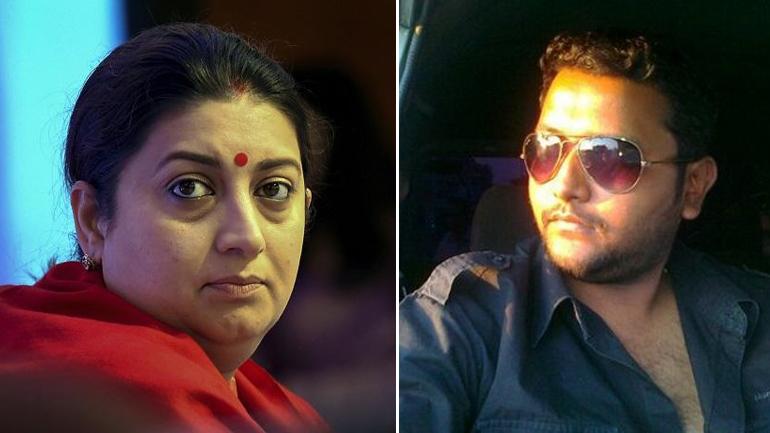 Photo courtesy: India Today
Nasty speech by the leader of People's Republican Party, Jaydeep Kawade has taken him behind the bars though released on bail. The complaint was lodged by Madan Subhedar against the speech on the woman BJP politician Smriti Irani of BJP. The speech has gone viral on social media as he made remarks on the Bindi on her forehead.
The complaint was lodged mentioning about the rally at Nagpur on Ist April which was led by Kawade speaking nuisance against the Union Minister Smriti Irani. A great threat to the women politicians security even at the rising point of the women in politics that women are not respected and insulted by the narrow-minded political male leaders.
Source: India Today
Recommended for you