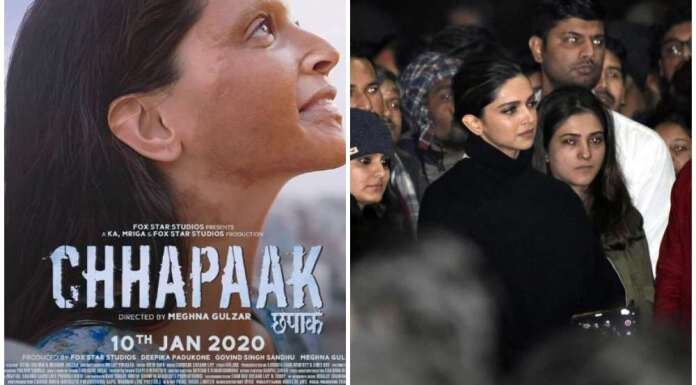 Photo courtesy: Opindia
Another sad day but as not shocking as some Indians would do anything to gain publicity. DEEPIKA PADUKONE yes did the nation's publicity but for all the wrong reasons. AND FOR THIS SHE GETS TONS OF SUPPORT FROM PAKISTAN.. what does that tell you?
JNU has been facing extreme violence and protests. WHY – BECAUSE A BUNCH OF STUDENTS (as reported by Delhi Police) LED BY JNU's STUDENT UNION PRESIDENT AISHE GHOSH, ATTACJED INNOCENT STUDENTS, FACTULTY AND JNU CAMPUS PROPERTY INCLUDING COMPUTER SERVERS TO STOP THE NEW SEMESTER REGISTRATION. Delhi Police Aishe Ghosh led a big group of students with their faces covered. They carried sticks, stones in their shawls and even acid. The level of violence was extreme to a level never seen at JNU – many were injured. Many faculty and students were scared for their lives and have been undergoing severe trauma.
Deepika Padukone now steps in. With help of the JNU Teachers association, she could slip into campus and chose to meet only the few – most of whome engaged in extremen violence. But she had no time for the other scared and traumatized students and faculty.
As as a senior leader said, Deepika may be a well known actress but we dont agree with her politics – and now with her reputation likely damaged.
Source: Opindia
Recommended for you