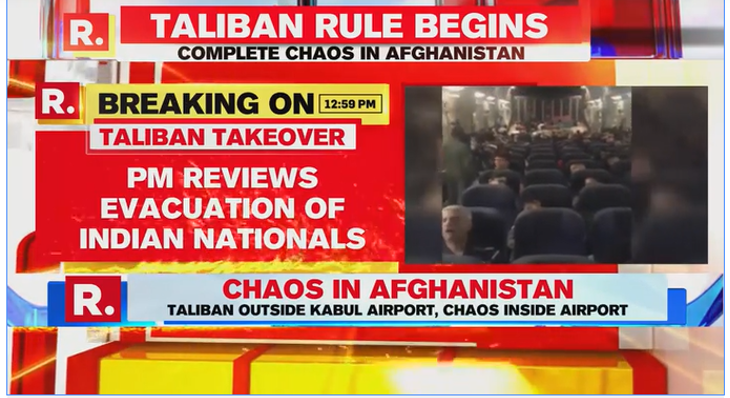 Photo courtesy: Republicworld
As India takes measures to evacuate Indian citizens stranded in war-stricken Afghanistan, Prime Minister Narendra Modi is personally looking after the evacuation of Indian nationals and officials from Kabul, government sources said on Tuesday. PM Modi is reportedly keeping close tabs on the repatriation efforts as well as the ongoing situation in Afghanistan.
As per sources, the Prime Minister was up till late Monday night as the Indian embassy undertook rescue operations for stranded citizens in the neighbouring country. He was also updated on IAF's evacuation of officials from the Indian Embassy in Kabul. PM Modi instructed the evacuees to get food on reaching Jamnagar for refuelling, before heading to the final destination at Hindon Airbase in Ghaziabad.
.
Read more at: https://www.republicworld.com/india-news/general-news/afghanistan-pm-modi-monitoring-evacuation-of-indian-nationals-stranded-officials.html
.
Recommended for you