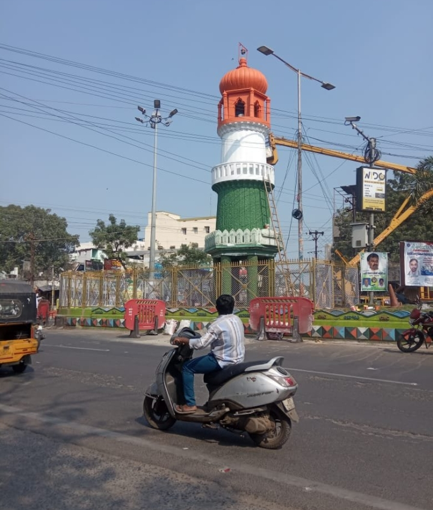 Photo courtesy: kreately
After huge protests in Andhra Pradesh, Jinnah Tower in Guntur is now being painted with tricolour and a pole to be constructed near the tower to hoist the National Flag .
Guntur's Jinnah Tower, on which Hindu Vahini activists tried to unfurl the national flag on January 26, was painted in Tricolour by ruling YSRCP MLA Mohammad Mustafa on Tuesday.
.
Read more at: https://kreately.in/after-facing-2/
.
Recommended for you