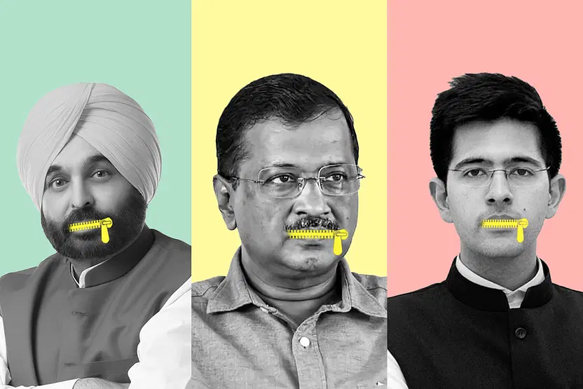 Photo courtesy: Swarajyamag
More questions than answers seem to be coming up with each passing day, given how things are going downhill rather rapidly in Punjab. The national media finally woke out of its slumber to 'discover' Amritpal Sandhu, who as the head of Waris Punjab De threatened to raise hell if his aide Toofan Singh "wasn't released in one hour".
The supposedly heavy deployment of police at Ajnala turned out to be useless, and the police giving up on Toofan Singh seemed a meek surrender that would only end up emboldening the Khalistani terrorists.
Read more at: https://swarajyamag.com/politics/ajnala-amritpal-and-aap-the-sound-of-silence
Recommended for you