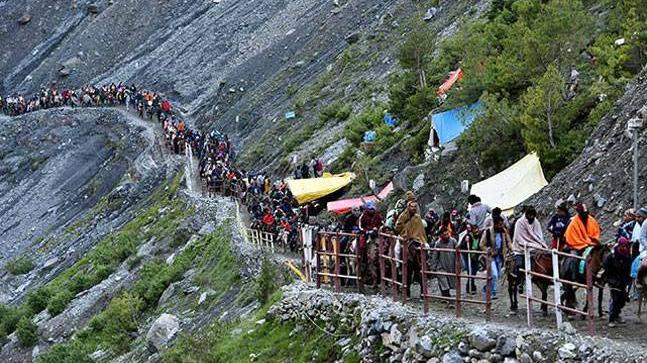 Photo courtesy: India Today
Amarnath Yatra will begin from 1st July, government of India to organize an important meeting to rearrange and built a stronger secured field for the state of Jammu and Kashmir including the pilgrims to be heading to Amarnath Yatra. Governor Satya Pal Malik has provided the report on the present situation of Jammu and Kashmir.
The report is submitted to the Prime Minister and Amit Shah on Saturday, a month before the beginning of Amarnath Yatra. Rajiv Gauba, the home secretary Gyanesh Kumar, additional secretary and other high ranked officials of MHA were present in the meeting. Further discussions on the security of jammu and Kashmir were held with Ajit Dowal, chief of Inelligence Bureau along with the research and analysis winghead.
Source: Zee News
Recommended for you