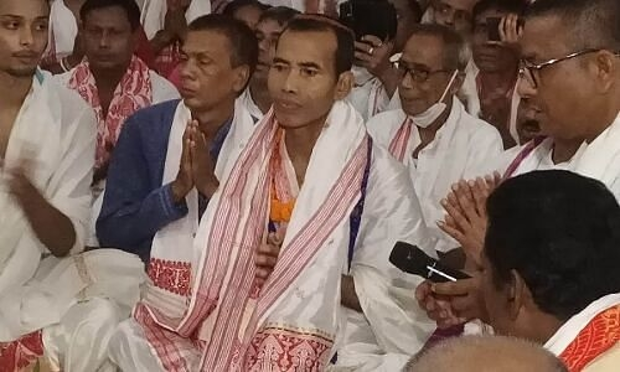 Photo courtesy: Organiser
Amid aggression by Christian Missionaries amongst the tribal people of Assam for conversion, Assam gets its first Bodo Sattradhikar. In a first of its kind, Borongajuli Sattra in Udalguri appointed Niranjan Bodo as its Sattradhikar on Tuesday on the auspicious day of Sangkranti. In a religious ceremony held in the Sattra on Tuesday (August 17), Niranjan Bodo was given the charge as the Sattradhikar. Sattras are the cultural and spiritual hub of the Vaishnavite culture established by Guru Shankar Dev and Madhav Dev and their disciples hundreds of years ago.
.
Read more at: https://www.organiser.org/Encyc/2021/8/18/Amid-the-Aggression-of-Christian-Missionaries-for-Conversion-Assam-gets-its-first-Bodo-Sattradhikar.html
.
Recommended for you