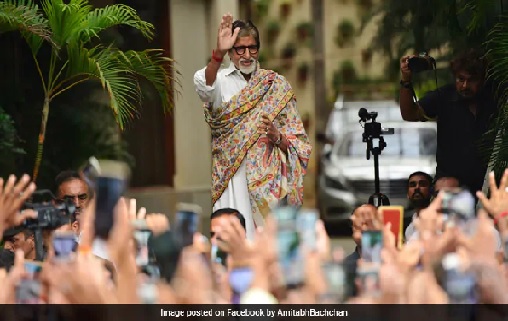 Photo courtesy: NDTV
No matter the type of media it is, social media or entertainment media, infotainment all are busy in celebrating and wishing Amitabh Bachchan 77th happy birthday.
Bollywood stars and directors including Karan Johar who revealed about his personal and Bollywood relation with Amitabh Bachchan on his birthday. Tune-in to Kaun Banega Crore Pati today, the famous musician Pandit Amjad Ali Khan will play Sarod in honor of Amitabh Bachchan's Birthday.
Source:Rediff mail
Recommended for you