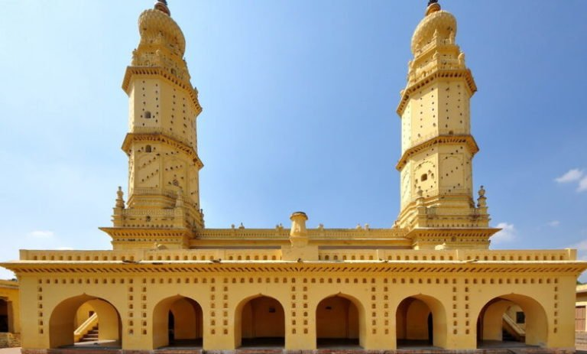 Photo courtesy: Hindu Jagruti
Amid the temple-mosque row that has erupted in the Srirangapatna town in Karnataka's Mandya district, the Mysore Archaeological Department's 1935 report has been brought to attention. As per reports, the archaeological department report stated that Tipu Sultan had demolished the Anjaneya Mandir and built Jamia Masjid after filling up the ground floor of the temple structure.
According to the reports, the then ruler of Mysore and Srirangapatna, Tipu Sultan demolished several temples to build mosques in the area. "Jumma Masjid was constructed by Tipu Sultan on top of the Anjaneya temple after filling up the latter's ground floor," Republic TV stated.
Read more at: https://www.hindujagruti.org/news/161479.html
Recommended for you