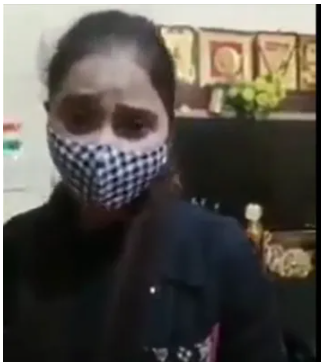 Photo courtesy: kreately
A Young Girl is probably on the verge of committing suicide due to harassment for not converting to Islam.
A young female journalist's video recently went viral on social media, in which she mentions being the former employee of News Action Network a YouTube news channel. In the video, she is pleading for help against harassment from the Managing Director (MD) of the channel Shan Chaudhary who continuously pressured her for converting to Islam.
.
Read more at: https://kreately.in/another-lavanya-in-making-this-time-islamists-replaces-missionaries/
.
Recommended for you