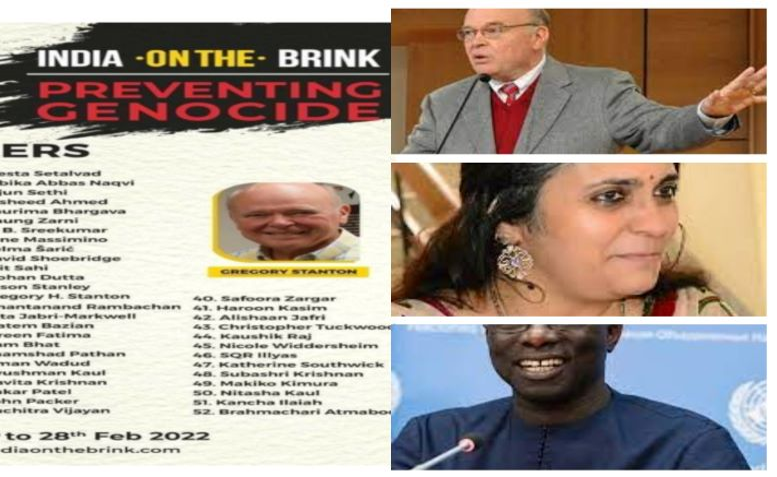 Photo courtesy: Hindu post
Anti-Hindu and anti-Bharat propaganda are at their peak with an online conference titled 'Indian on the brink – Preventing Genocide' scheduled to be held from February 26 to 28. The Summit is chaired by Dr. Gregory Stanton of Genocide Watch and co-chaired by Dr. Ritumbra Manuvie of Foundation The London Story and Mr. Rasheed Ahmed of IAMC. That these organizations are totally anti-Hindu and anti-Bharat is evident from their own websites. While Genocide Watch lists Islamophobia and Anti-Semitism as 'issues', it makes no mention of anything on Hindu persecution in Pakistan or Bangladesh even under the 'religious persecution' of its website.
.
Read more at: https://hindupost.in/world/anti-hindu-anti-bharat-conference/
.
Recommended for you