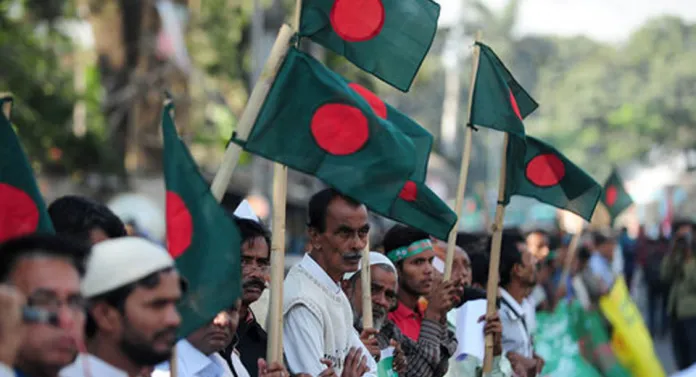 Photo courtesy: Opindia
Fifty years of the formation of Bangladesh is being celebrated quite enthusiastically in West Bengal. The spiritual bond of the Bengali language and culture between two Bengals is being rediscovered and championed. Bengali language movement of 1952 by the students of Dhaka University is also almost universally being accepted as the basis of the Bangladesh independence movement.
.
Read more at: https://www.opindia.com/2022/01/bangladesh-was-formed-to-realize-the-goals-of-the-lahore-resolution-of-1940/
.
Recommended for you