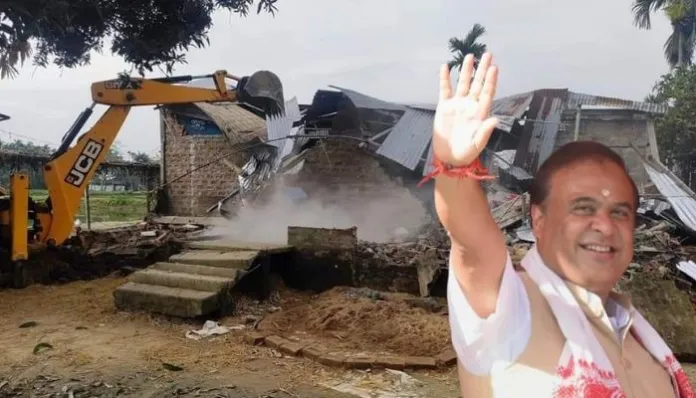 Photo courtesy: OpIndia
On Sunday (May 22), the Himanta Biswa Sarma-led-Assam government demolished the houses of rioters who set up a police station on fire in the Nagaon district of Assam.
As per reports, bulldozers were sent to the Salonbari village, which is located about 6 km away from the Batadrava police station. Under the watchful eyes of the Nagaon authorities, the motorised machine razed down 5 illegal houses that belonged to the rioters.
Read more at: https://www.opindia.com/2022/05/assam-govt-demolishes-houses-of-rioters-who-burnt-batadrava-police-station/
Recommended for you