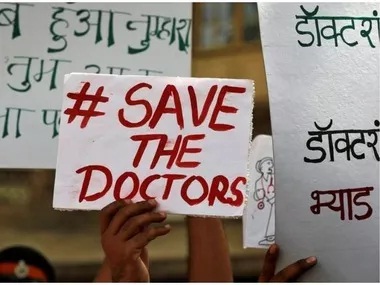 Photo courtesy: First Post
Deben Dutta, septuagenarian has been beaten to death by the villagers. He was admitted to the hospital and finally died in the hospital, retired medical practitioner provided free treatment to the villagers.
President of Indian Medical Association Santanu Sen said IMA has written letter to the PM, CM Assam and health minister to take action against the violence on the medical practitioners, also asked CM Sonowal to reveal immediate action within 24 hours.
Source: First Post
Recommended for you