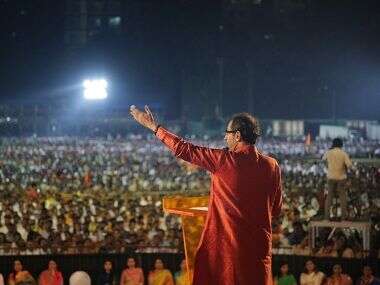 Photo courtesy: First Post
In the Dussehra Rally, while addressing to the crowd at the Mumbai's Shivaji Park, Uddhav Thackeray the member of Shiv Sena has described the reason of alliance with the BJP.
He announced the manifesto in his speech spoken about the key points that are to be done by the government after the Assembly Elections.  The major key point was the building of the Ram Mandir, though the PM said not to discuss of the matter in the crowd as SC is taking care of it.
Uddhav Thackeray has discussed about other key points are 30 percent reduction in the electricity fares, buses for the rural area girls and health tests at Re. 1.
Source:First Post
Recommended for you