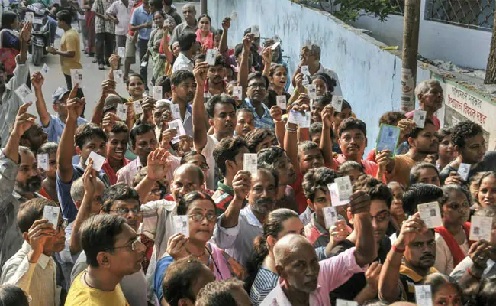 Photo courtesy: NDTV
The six districts of thirteen constituencies of Jharkhand, Assembly polls will be held on 30th November 2019. Seats for polling on Saturday are Chhatarpur, Hussainabad, Garhwa, Chatra, Gumla, Daltonganj, Bishrampur, Bishunpur, Latehar, Lohardaga, Manika, , Panki, and Bhawanathpur.
Voting for the Assembly polls with the webcasting facilities for 989 booths will be available as stated by the Election Commission.
Source: NDTV
Recommended for you