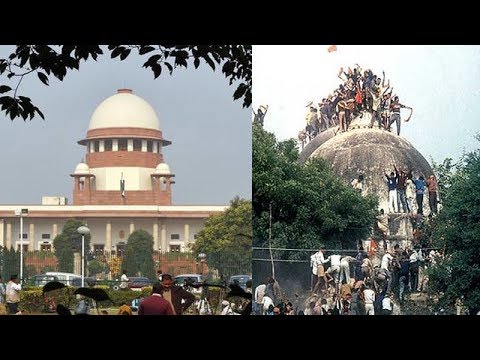 Photo courtesy: Youtube
Chief Justice J S Khehar heading of the bench, Ayodhya dispute repeated to exert on mediation, the Supreme Court suggested the same in 21st March 2107 but the three parties attacking each other are hesitating in the action of mediation. The demand for dividing the 2.77-acre land equally among the Sunni Waqf Board, the Nirmohi Akhara and Ram Lalla.
Based on the critical issues of Ayodhya dispute the Supreme Court also stated to include a moderator to get down into a decision. Hindu bodies are on confronts believing that several such decisions were taken but terminated without any prospect while unlikely the Muslims are ready to give opportunity on the decision of the court.
Source: Economic Times
Recommended for you