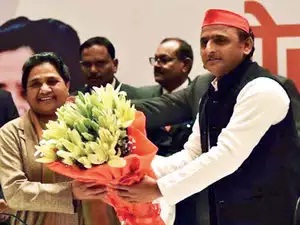 Photo courtesy: Economic times
BSP and SP found themselves to be in a loss after the alliance for the Lok Sabha Election 2019. Mayawati has decided to fight the upcoming elections without looking forward into any alliance. On Monday Mayawati Declared that BSP her party will contest elections in India "small and big" on its own. She pointed out at the Samajwadi Party.
Fighting alone, for any small party for the upcoming elections In India that is without preferring into any alliance may not help the party BSP or Mayawati to far extent, if she is seeking vote from particularly Dalit section votes. As Dalit sections are already been beneficial by the ruling government. If it is Kisan Yojya, Beti Padho Yojna or Ayushman Yojna.
Source:Economic Times
Recommended for you