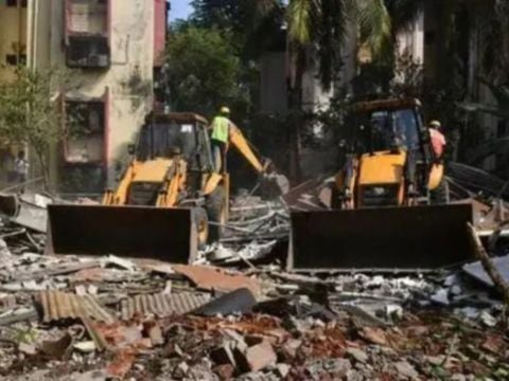 Photo courtesy: Hindu Jagruti
On Friday, December 2, the Pentecostal Bethel Gospel church at Seawood, from where a pastor was arrested over allegations of molesting children was demolished by the Navi Mumbai Municipal Corporation (NMMC).
The church was razed by bulldozers on the recommendation of the National Commission of Protection of Child Rights (NCPCR). The NCPCR intervened after receiving multiple complaints of sexual abuse in the church.
Taking to Twitter the NCPCR chairman Priyank Kanoongo informed about the action taken against the illegal church and wrote, "45 children have been rescued from the illegal children's home run by Bethel Gospel Church in Navi Mumbai which was demolished by bulldozers based on the recommendations made by @NCPCR_ after complaints of sexual abuse of children. thank you @Dev_Fadnavis ji."
Read more at: https://www.hindujagruti.org/news/171549.html
Recommended for you