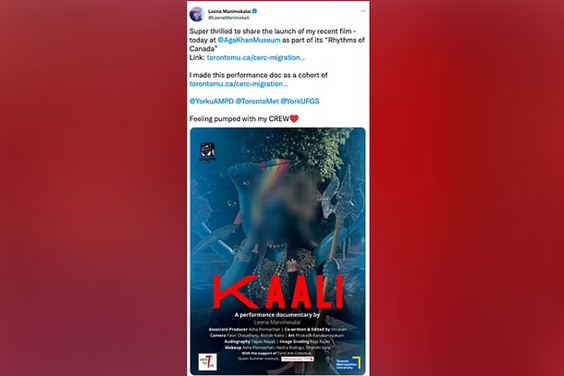 Photo courtesy: Swarajyamag
A controversy has erupted over a documentary poster showing a woman dressed as Kali smoking a cigarette.
The timing is quite important and strategic. Nupur Sharma, a former national spokesperson of BJP, has been facing international heat over her comments on Mohammed, whom Muslims regard as their prophet.
Read more at: https://swarajyamag.com/culture/between-blasphemy-and-hate-sharpening-the-hindu-response
Recommended for you