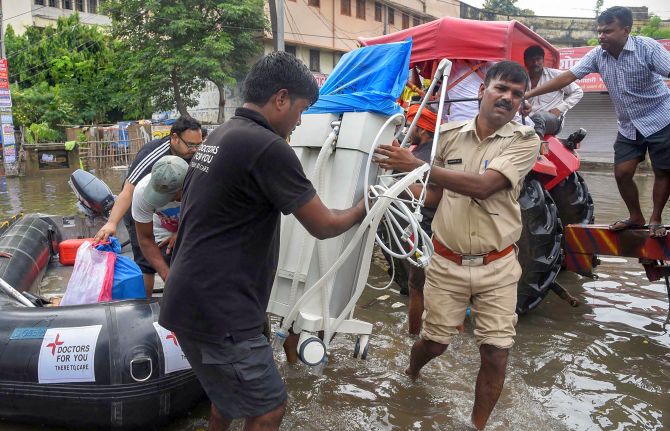 Photo courtesy: Rediff mail
About 15 districts of the state Bihar flood has immensely affected along with the death toll risen up to 73. Drowning of lands, houses, collapsing of the walls in the water-logged areas has led to different casualties.
Bhagalpur district of Bihar flood has reported to 12 casualties which has been the highest effected area. The heavy rainfall from 27 September to 30th September has led to the severe condition; the flooded has interrupted the normal life of the people of Bihar.
Source:Rediff mail
Recommended for you