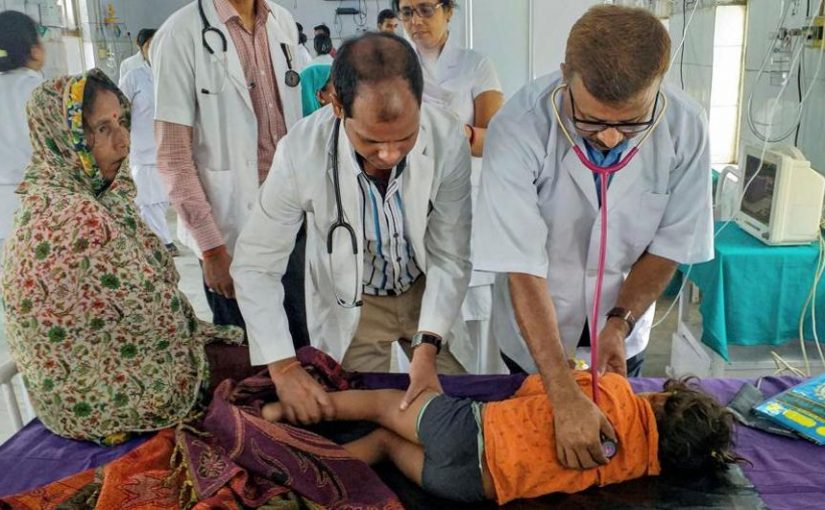 Photo courtesy: Hindustan Times
About 100 children were admitted to the hospital due to the acute encephalitis, 83 children have died in Sri Krishna Medical College while 17 have died in health care Kejriwal hospital as the hazardous disease broke up in Muzaffarpur, Bihar.
Encephalitis disease that causes confusion and headache due to the infection by bacteria or virus. Infecting the central nervous system if in acute stage may lead to death. In this case AES a viral disease that cause flu with high fever, vomiting and headaches. Health care department has been ordered to further investigate about the disease in the city.
Source:Hindustan times
Recommended for you