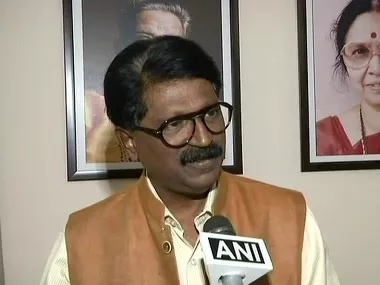 Photo courtesy: First post
Union Heavy Industries and Shiv Sena Leader Arvind Sawant has declared to resign as a protest to the alliance and move away from the NDA government. After the BJP government has decided to not form the government in Maharashtra the Shiv Sena is looking into forming the Maharashtra government.
The Shiv Sena, has the largest MLAs after BJP and Shiva Sena  has been given a time schedule to 7:30 pm till today. Shiv Sena has shown interest to join the NCP and congress but has been suggested to break-up from NDA government.
Source:First Post
Recommended for you