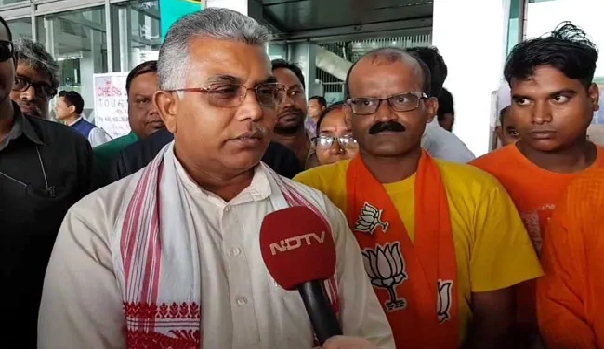 Photo courtesy: NDTV
The TMC congress and congress has filed complaint to Election commission against the BJP leader Dilip Ghosh of West Bengal. The parties have accused the BJP leader for being present in the Kharagpur Sadar Assembly segment and has also spoken to the media. He is not a participating voter of the constituency.
Allegation is on violation of model code of conduct and complaint is filed on Monday evening against TMC BJP leader Dilip Ghosh. EC said they are looking into the matter. 
Source: NDTV
Recommended for you