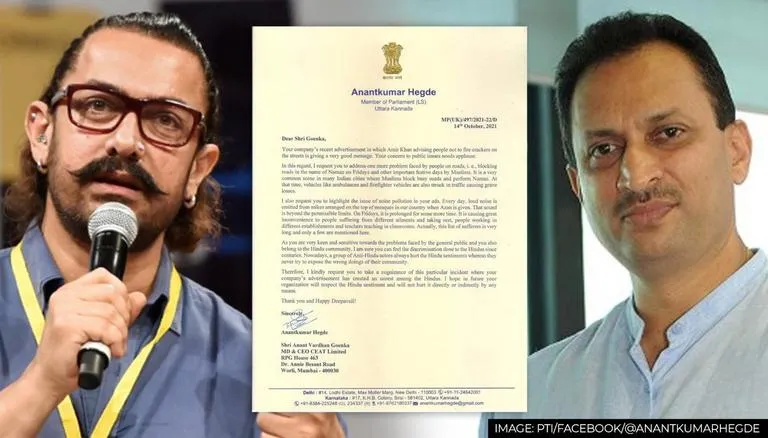 Photo courtesy: Republicworld
Bharatiya Janata Party (BJP) MP and former Minister of State Anantkumar Hegde expressed displeasure over a recent tyre brand advertisement featuring Aamir Khan. The leader penned a letter to CEAT MD & CEO Anant Vardhan Goenka over the advertisement and claimed that it had caused 'unrest' among a religious community.
In the letter, BJP MP Hegde first lauded the message to not burst firecrackers on the streets. However, the former MoS for Skill Development & Entrepreneurship then asked  Goenka to raise the issue of blocking roads during another religious festival
.
Read more at: https://www.republicworld.com/india-news/politics/bjp-mp-anantkumar-hegde-writes-to-ceat-md-over-aamir-khan-ad-hurting-hindu-sentiments.html
.
Recommended for you