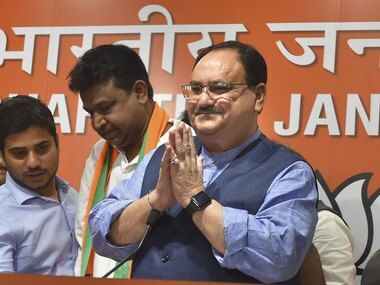 Photo courtesy: First post
The Assembly elections are not far away; the BJP manifesto has been released with promises to make and built in Maharashtra. The Manifesto mentions about development of five crore jobs for the youth in the upcoming next five years and houses for the people by 2022 after the Maharashtra Assembly Polls.
Amount of one trillion US dollars will be initiated by the Economy; the Manifesto before the Maharashtra Assembly polls was released by JP Nadda, the BJP working President.
Source:First post
Recommended for you