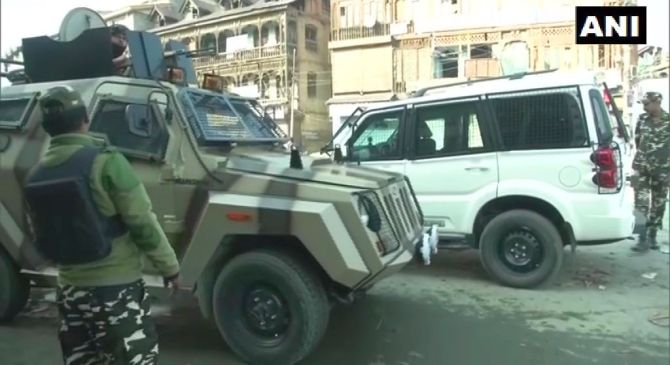 Photo courtesy: Rediffmail
Approximately thirteen people were injured in the grenade bomb attack, it is the second attack in one month, immediately the injured were taken to the close SMHS hospital the two of the people condition is serious as the officers said in Srinagar.
The grenade attack took place at 1:20 pm at Hari Singh High Street in Srinagar, the market was crowded. Traffic was comparatively less due to the upcoming winter.
Source: Rediff mail
Recommended for you