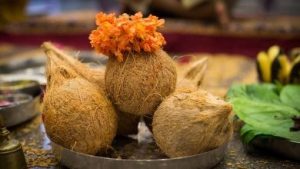 Breaking a coconut before starting any good thing as-in the beginning of a journey or business is believed to be auspicious. Breaking a coconut means breaking your ego. Your mind will become white as coconut flesh and pure and although you can attain your wisdom and knowledge of eternity.
Coconut – The Key of Wisdom in Hinduism
"Coconut"– this tropical fruit is known for its refreshing coconut water and white juicy kernel. But did you know that coconut is considered as a holy fruit by Hindus? Well, we will tell you some unheard facts about coconuts.
From old-times, Hindus offer coconut to worship God. Even at traditional ceremonies like weddings, coconut plays a crucial role. Hindus even break the coconut in front of new vehicles or new homes.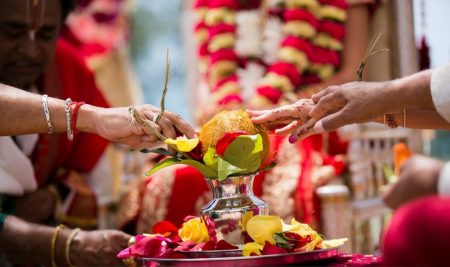 Why Hindus do that, right? In ancient times, people used to sacrifice the animal's lives to fulfill their desires. This horrendous ritual is known as Narabali. It was the time Sage Vishwamitra incited this ritual of offering coconuts to God instead of consecrating the animal's life. Thus, coconut became a sacred substitute for worshiping God.
Breaking a coconut with palm symbolizes as the Breaking of the human ego. The water indicates the inner tendencies and the white coconut kernel stands as the mind. The belief is when we offer the coconut juice and kernel to the Lord our mind gets purified by the touch of Lord.
The
white flesh of coconut
also consumed by the devotees as a Prayer (pooja) gift (prasad).
Authour: Supriya Samanta
Recommended for you