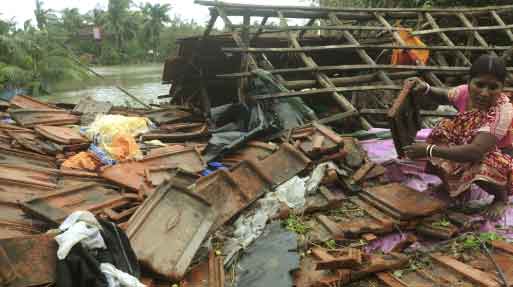 Photo courtesy: Zee news
The devastating scene that was viewed after the Bulbul cyclone passed away damaging different coastal areas and lives of West Bengal. The cyclone has damaged 950 towers and 9000 trees uprooted.
The CM of West Bengal has restricted and stopped visitors to visit North Bengal due to the Bulbul cyclone. About nine districts has been severely damaged, the State secretariat has asked the district magistrate to provide the report of the devastated condition in different parts of West Bengal.
Source: Zee news
Recommended for you