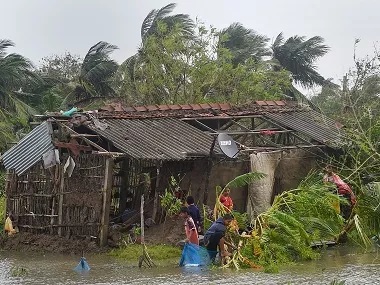 Photo courtesy: First post
Bulbul cyclone has led to disaster that stands to a death toll of 10 people, 4.6 lakh people are affected and 60, 000 houses are damaged fully and partially in West Bengal.  The coastal areas of Bangladesh and West Bengal  is majorly affected.
While in Bangladesh about 2 million people of were affected among the 13 coastal districts. The winds speed was from 100 to 120 km per hour. 13 people killed and 6000 houses damaged due to the factual error.
Source:First Post
Recommended for you