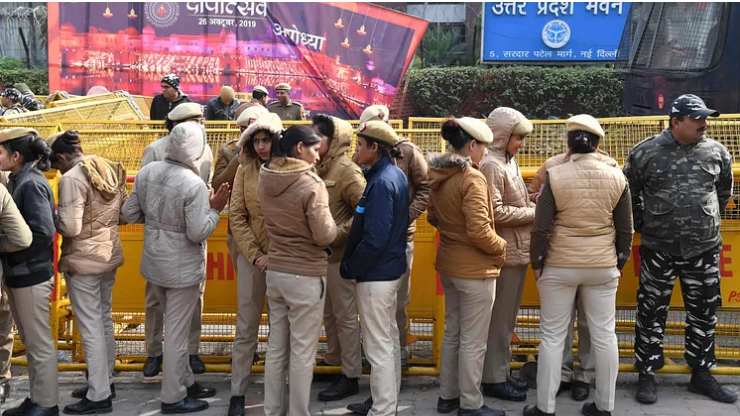 Photo courtesy: outlookindia.com
Anti-CAA protests is fine, but the organized and uncalled for huuuuuuge violence directly at our Police forces (both Women & Men), public property and the Hindu majority community was simply uncalled for. During the height of protests, OUR BRAVE POLICE MEN & WOMEN were only trying to control the violence and bring law and order under control.
But with so many police, media, public and social media videos and drone images, Police is slowly but steadily going after the culprits, the instigators.
For the first time ever in India, government is issuing lakhs of payment challans for property damage. UP Police has done it, Delhi Police is looking into it and the Railway Board which saw over Rs. 100 crore uncontrolled damage in West Bengal is also planning on it.
While we are saddened by the huge number of severe injuries faced by our police forces, THIS IS A NEW DAWN IN INDIA WHEN JIHADI PROTESTERS, THEIR SPONSORS CANNOT SIMPLE behave violently and get away. Jai Hind !!!
Source: Free Press Journal
Recommended for you