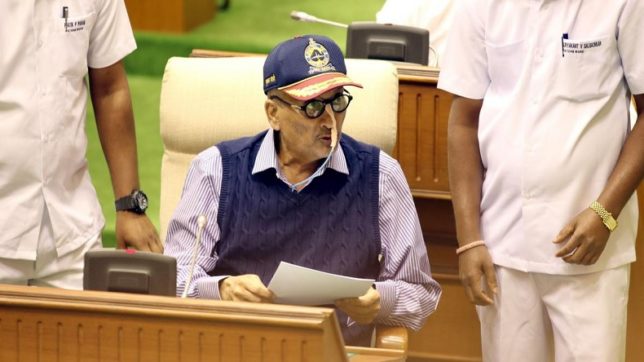 Photo courtesy: Inkhabar
Manohar Parrikar, Chief Minister of Goa who was suffering from Pancreatic Cancer died on 17th March 2019. State funeral with Military Honors, to the ex-defence minister at Miramar beach is arranged at 5 pm on Monday evening as requested to the Ministry of Defence.
He was the CM of Goa from 2017 till present and recently was continuing with his duties inspite of being severely ill from the life-threatening disease. He believed to work for the party and his state Goa, till the end of his day. Finally gave up his last breath in his residence at the age of 63.
Source: India Today
Recommended for you