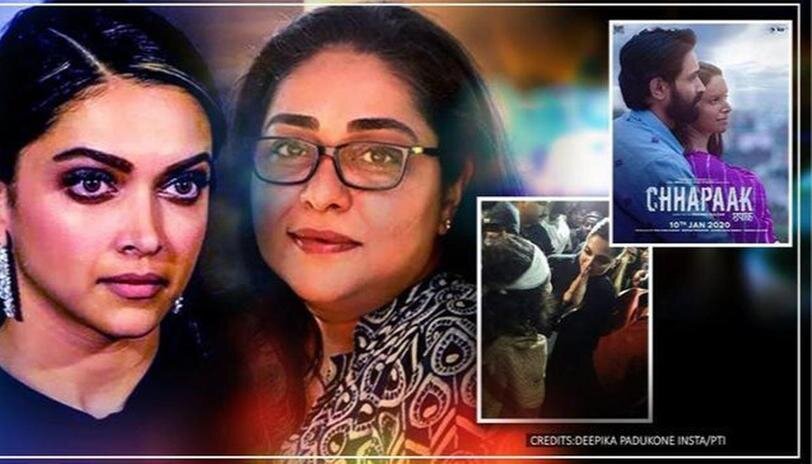 Photo courtesy: Republicworld
Any movie takes lot of effort and money – and surely Chapaak is no different. But PRE-RELEASE, the co-producer (and cannot be sure if this was an individual decision or a planned strategy) to join anti-national violent JNU student protesters. The actress even got into JNU slyly with help of reportedly the JNU Teaching Staff.
PRE-RELEASE NO ONE MADE ANY CLARIFICATIONS – BUT INSTEAD ENJOOOOOOOYED ALL PUBLICITY.
India saw, heard and thought about it. Plus some likely saw the Chapaak LOOKS LIKE THE MOVIE IS FAILING IN BOX-OFFICE.
Suddenly, director Meghna Gulzar says this was a 'personal' one. by the actress. And "We have to be able to separate between the personal and professional. What somebody does in their personal life and what they have done as a professional in a film needs to be looked at separately." NOT REALLY – YOU DID NOT MAKE ANY STATEMENTS IN FAVOUR OF THE LAW ABIDING STUDENTS AND STAFF, despite the storyline of your movie – HOW CAN YOU EXPECT THE SAME FROM ALL OF US … AND THOSE WHO LOVE OUR COUNTRY???
Source: Republicworld
Recommended for you