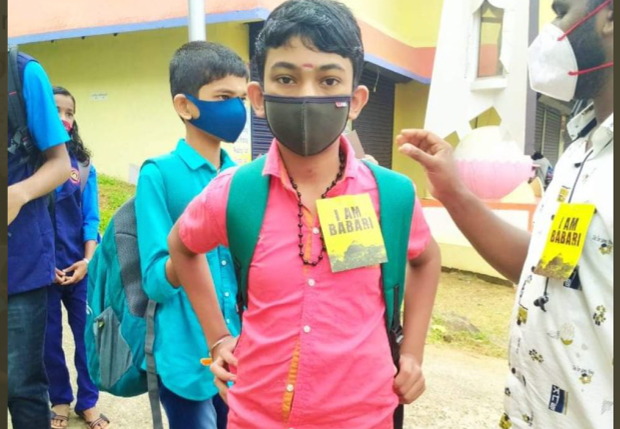 Photo courtesy: Opindia
In a shocking case of involving school children into politics and forceful religious indoctrination, an alleged SDPI worker in Kerala has been distributing badges saying 'I am Babari' and even pinning those badges on the shirts of the the children from Chungappara St. George School in Kottangal.
.
Read more at: https://www.opindia.com/2021/12/kerala-school-sdpi-i-am-babari-badges-demolition-mosque/
.
Recommended for you